Fifteen years later, Kevin Hall carries vivid memories of his only previous start in the AT&T Pebble Beach Pro-Am. He remembers his birdie on No. 18 at Pebble, naturally, but he mostly remembers about 50 kids clamoring for his attention on the picturesque closing hole.
They were deaf. Hall is deaf. So he spent an hour with them after his round — immersed in spirited sign-language conversation, explaining his ambitions to play professional golf and, more than anything, connecting with his eager young audience.
So you couldn't blame him if he felt like an outsider, even if his engaging smile suggests otherwise.
Hall recalled one tournament in his youth, soon after he started to play in junior events. He went to register and the person in charge, upon realizing Hall was deaf, immediately placed him in the last group, with the worst players.
The round took nearly seven hours to complete, but Hall finished second in the tournament — and crossed paths afterward with the same man who made inaccurate assumptions about his game.
"The look on his face was priceless," Hall wrote.
He grew up in Cincinnati, with parents Percy and Jackie and older sister Oris. Hall's hearing was normal at birth, but he contracted meningitis at age 2 and abruptly entered another world, as Percy put it.
The Halls really had not spent time around deaf people, and suddenly they found themselves learning sign language and quickly adapting to their son's situation. Percy talks a lot to Kevin to this day, and he reads his dad's lips.
Long ago, Percy and Jackie Hall decided they did not want to sequester Kevin. They tried, as best they could, to keep him on parallel paths.
"We tried to make it so he's living in the hearing world and the deaf world — we wanted him to be able to function in both," Percy Hall said. "So we introduced him to a lot of things, including various tests that deaf kids didn't have to take. We made him take them because he was living in both worlds."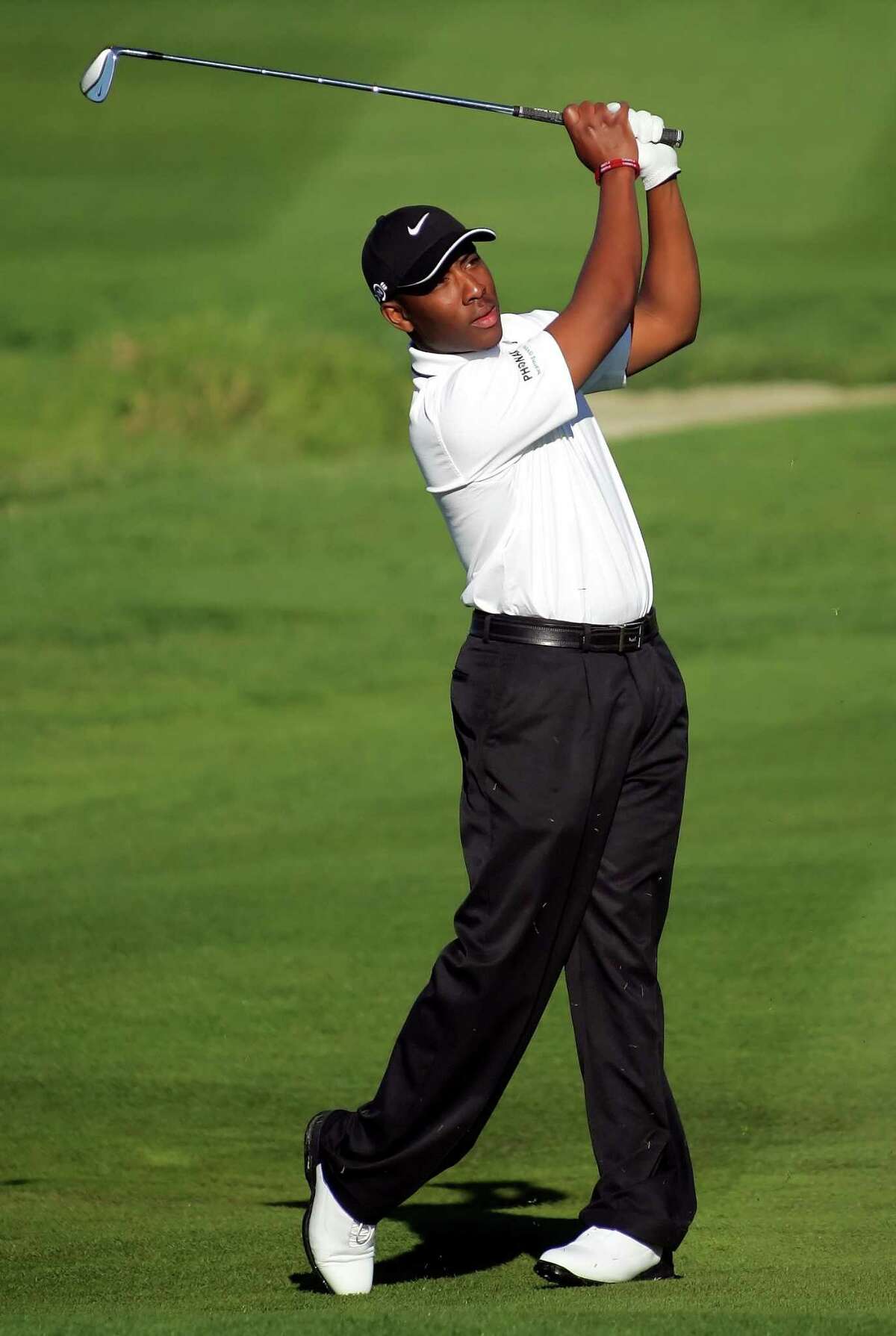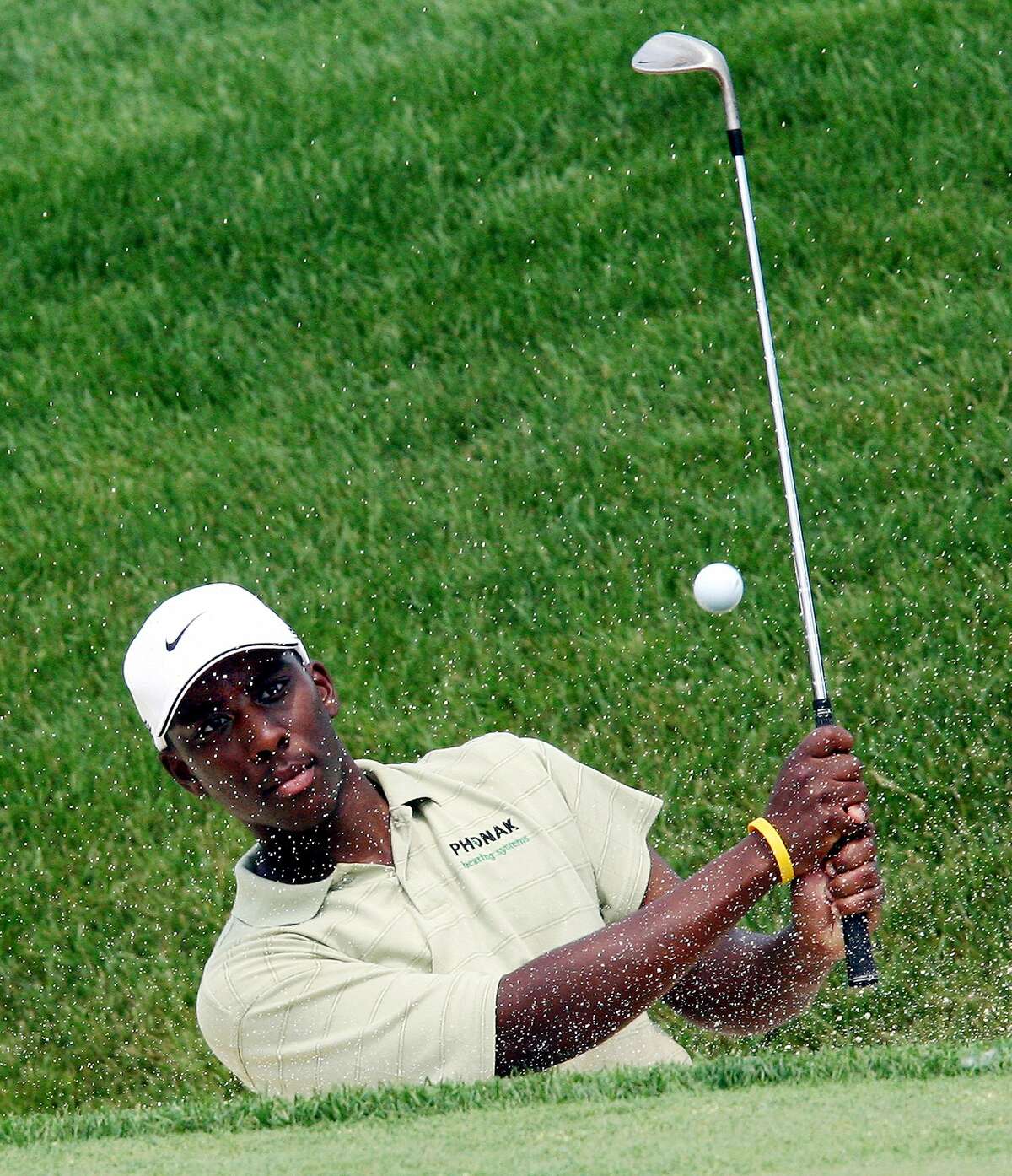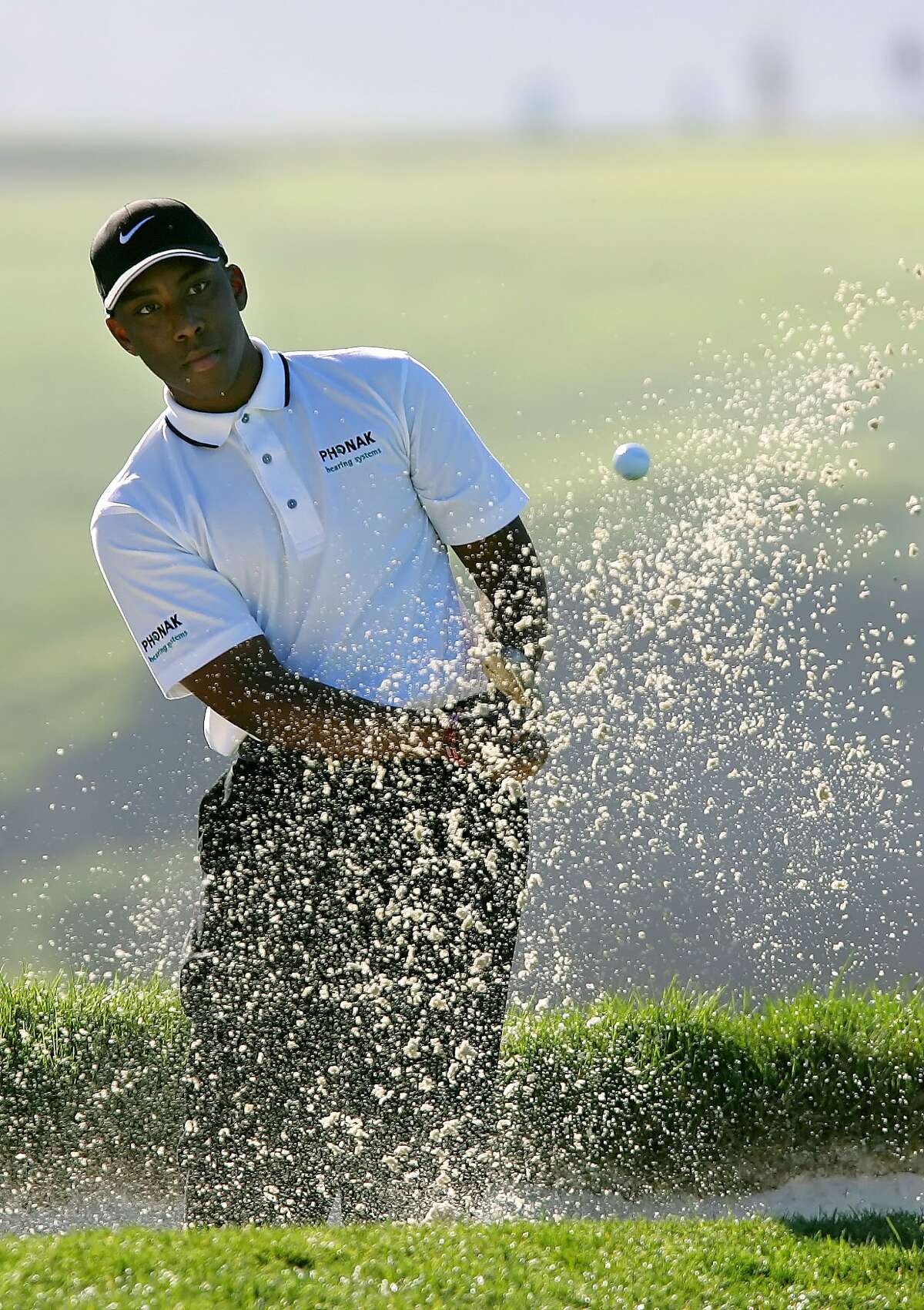 Kevin Hall's world came to include golf at age 9. That's when he first went to the range, watched people smack balls into the distance and tried to copy what he saw.
His first swing, with a driver, sent the ball about 125 yards with the "prettiest little draw," by his recollection. He was instantly hooked. Hall set aside his other sporting interests — he also played baseball and was a nationally ranked bowler — and committed himself to golf, fascinated by the enduring challenge.
Pebble Beach Pro-Am
When: Thursday-Sunday
Where: Pebble Beach
and Spyglass Hill
Who: 156 PGA Tour pros (no amateurs, spectators this year)
TV: Noon-3 p.m. Thursday and Friday, Golf Channel; 10-11:45 a.m. Saturday and Sunday, Golf Channel; 11 a.m.-3 p.m. Saturday, 11 a.m.-3:30 p.m. Sunday Channel: 5Channel: 13Channel: 46
Notable players: Phil Mickelson, Jason Day, Jordan Spieth,
Francesco Molinari, Rickie Fowler
Last year: Nick Taylor won at 19-under-par, four strokes better than Kevin Streelman and five better than Mickelson
Purse: $7.8 million
($1.369 million to winner)