It's now possible to text 9-1-1 in emergency situations for those in the state of Maryland.
Officials say the preferred method is still to call 9-1-1. But in the myriad situations where calling isn't possible, texting a 9-1-1 operator is now available. Along with helping people in situations where a voice call is not safe, officials said the service is designed to provide accessibility for those who are deaf, hard-of-hearing, or have a speech disability.
The texting capability is rolling out on Thursday at 911 centers across the state.
Call if you can, text if you can't. Beginning today, 911 call centers will accept text messages, in an effort to help those who are deaf, hard-of-hearing, or who have a speech disability, as well as those who are not in a safe position to make a call.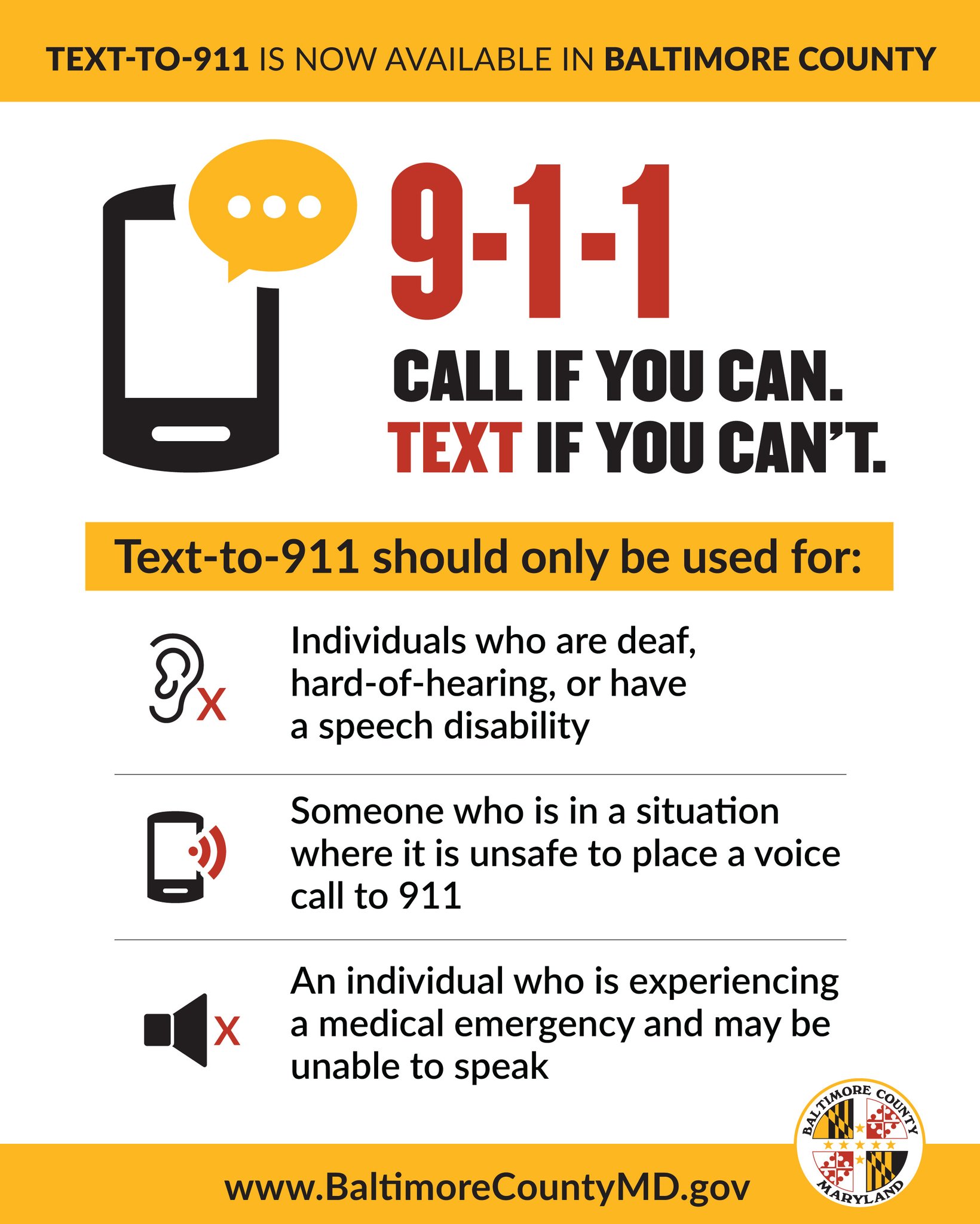 "Maryland's public safety employees will now have another tool as they respond to emergencies needing police, fire, and paramedics," State Senator Cheryl Kagan in a news release. "I wonder whether my friend and late Rockville activist Carl Henn would be alive today if texting to 9-1-1 had been an option."
Henn died from after being struck by lightning. He survived the initial strike but after his body was found after the storm and CPR was administered by friends. They couldn't reach a 9-1-1 operator, according to an NBC Washington report. Eventually, a friend with an SUV had to drive Henn to the hospital, where he died from the damage the lighting did to his heart.
The SB339/HB397 bills where dedicated in Henn's memory. Kagan sees the new service as another step in the Next Generation 9-1-1 commission she chairs. The commission, which includes 911 center directors, technologists and legislators, has enacted nine bills. It was recently extended for an additional two years.